Oxford Urban Wildlife Group - who we are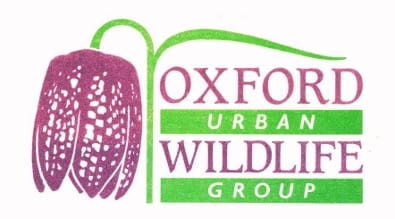 Oxford Urban Wildlife Group (OUWG) manages Boundary Brook Nature Park, a secluded haven for urban wildlife, located just steps away from Larkrise and St Gregory's schools, the East Ward allotments, and Florence Park.
The park was created in 1990 when a group of community wildlife enthusiasts formed OUWG and rescued a plot of disused allotments to carve out a tranquil wild space in the heart of East Oxford.
Featuring mixed woodland, meadow, a nature pond and butterfly glade, Boundary Brook offers a unique diversity of habitats that are home to a rich variety of wildlife from birds and butterflies to frogs and foxes.
________________________________________________________
It's so wild yet so close to where we live in the city; you feel like you're in the middle of the countryside.
East Oxford resident
________________________________________________________