We've recently appointed two new trustees to join our active and enthusiastic board of 10.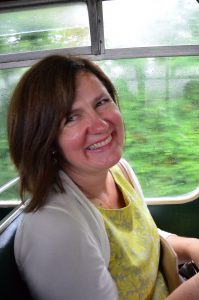 Rachel Lawrence is our new Chair of Trustees. Rachel has lived locally for nearly 30 years and is an enthusiastic wildlife watcher. 
I was amazed to discover the abundance of nature at Boundary Brook Nature Park, just minutes away from my home in East Oxford.

Oxford Urban Wildlife Group has really exciting plans for connecting the local community with the wildlife on their doorstep and I am excited to be part of making this happen.
New Trustee James Winder works for Naturehood and also lives locally. James has volunteered to help with communications and has been part of our volunteer work parties.  
OUWG Trustees
Rachel Lawrence (Chair)

Candida March

Patricia Mansfield 

D'Aundre Ryan (Secretary)

Jon Willis (Treasurer) 

Karen Salter 

Pete Byfield 

Penny Murray

Helen Edwards

James Winder