Boundary Brook Nature Reserve teaches children about things that they would not otherwise learn about or understand.
OUWG Volunteer
________________________________________________________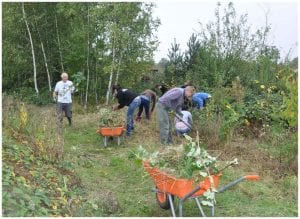 OUWG enters its 4th decade at a time when wild spaces and species are increasingly under threat. We aim to inspire new generations to enjoy and continue to nurture this beautiful and increasingly rare wild space on our doorstep for decades to come.
Boundary Brook Nature Reserve provides opportunities for practical conservation work, an inspiring educational space for school groups, and open days for the local community to learn more about the Reserve and our resident wildlife.
Our plans for the next five years include: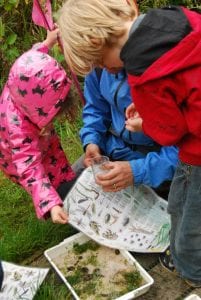 Developing our Rare Wetland Plant Conservation project to help preserve Oxford's famous freshwater biodiversity
Protecting our slow-worm 'highway' that provides essential routes for this protected species
Coppicing and hedge-laying courses open to the public
Species surveying opportunities to monitor and better protect biodiversity at Boundary Brook
Children's poetry workshops inspired by nature at the site
Volunteering and social opportunities through our Work Parties – see our Events page for all events
Forest schools to enable children to engage with and learn the value of nature
Live camera footage of our resident badgers and foxes
We depend on the support of the local community to make these plans a reality. As OUWG enters its fourth decade and a new phase in its development, it has never been a better time to get involved.