Who we are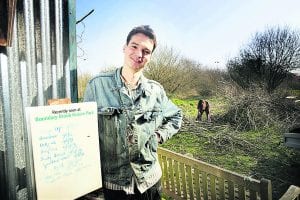 Oxford Urban Wildlife Group (OUWG) was established by a group of community wildlife enthusiasts in 1988 with a vision to maintain and conserve wildlife in Oxford, and to help local people discover the city's wildlife and wild places.
Boundary Brook is one of the most extraordinary community projects I've ever encountered. I love its history and narrative – the fact that it began as an abandoned allotment, and is now an explosion of biodiversity that is also used by the local school.

— Yin Lu, local resident and winner of our nature (up-close) photography competition
What we do
We have been fulfilling our mission over the past 30 years by creating and managing Boundary Brook Nature Reserve, a three-acre wildlife haven in the heart of East Oxford featuring mixed woodland, pond, butterfly glades, and a demonstration wildlife garden.
View a map of Boundary Brook Nature Reserve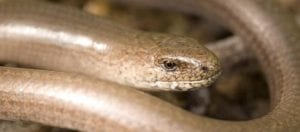 The Reserve won the coveted Oxfordshire Special Conservation Award in 1991 and has since been designated a Site of Nature Conservation Interest. Over the years, it has protected native species and offered a wide range of habitats to encourage wildlife to flourish, including protected badgers, Brown Hairstreak butterflies and slow-worms, and rare snake's-head fritillaries and wetland plants.
Visiting Boundary Brook Nature Reserve
OUWG – Protecting Wildlife for 30 Years
Future plans
OUWG enters its 30th year at a time when wild spaces and species are increasingly under threat. We aim to inspire new generations to enjoy and continue to nurture this beautiful and increasingly rare wild space on our doorstep for decades to come.
We provide opportunities for practical conservation work, an inspiring educational space for school groups, and open days for the local community to learn more about the Reserve and our resident wildlife.
Our plans for our fourth decade include: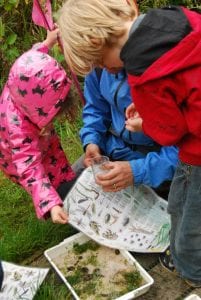 A new gate to make Boundary Brook Nature Reserve more accessible to all
A slow-worm 'highway' to be developed on site to provide essential routes for this protected species
Coppicing/hedge-laying courses open to the public
A new pond-dipping platform
Forest schools
Live camera trails
We depend on the support of the local community to make these plans a reality. As OUWG enters its fourth decade and a new phase in its development, it has never been a better time to get involved.
Because of the proximity of Boundary Brook Nature Reserve to the East Ward Allotments from which it was created over 30 years ago, the Reserve has to be a secure site, with OUWG members given a key upon joining. We have therefore made membership very affordable at just £5/year.
If you share our enthusiasm for wildlife and wild spaces and want to help shape the future of Boundary Brook Nature Reserve, please get in touch or become a member today to access a range of benefits.