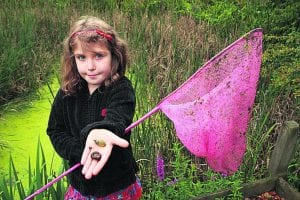 Oxford Urban Wildlife Group welcomes new members.
You can join us for just £5 a year, or £8 for the whole family.
Members of Oxford Urban Wildlife Group receive a range of benefits:
Visit Boundary Brook Nature Park throughout the year
Free entry to all our specialist training courses (typical saving: £30 for a one-day hedgelaying course)
Benefit from great discounts on products for nature lovers, including plants, trees & outdoor equipment
Take part in guided walks and other activities to explore our local environment
Participate in botanical and bird surveys (experience not essential)
Learn new skills, either informally on site or by attending formal training courses
Meet fellow nature lovers and keep fit at Boundary Brook – our free 'green-gym'!
Have your say on the future of Boundary Brook Nature Park with voting rights at the AGM.
Click the 'Join Us/Renew' button below to become a member.
________________________________________________________
The pond-dipping was really good. I was really happy because I caught three newts. One of them looked like it had half a dragon's head.
Xanthe, SS Mary and St John pupil